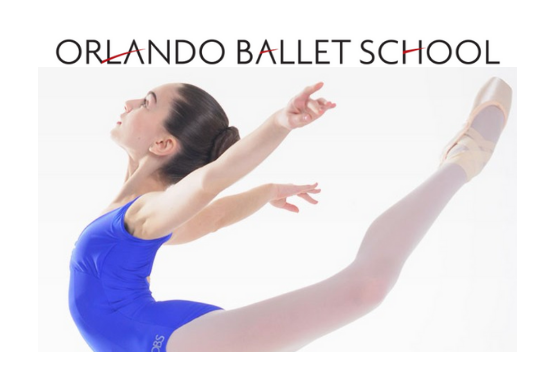 Orlando Ballet School is regarded as one of the finest training academies in the world and is the official school of the Orlando Ballet. The school has been named "Outstanding School" at the New York finals of Youth America Grand Prix three times. With two locations in Central Florida, Orlando Ballet School adheres to the American Ballet Theatre® National Training curriculum and our American Ballet Theatre® certified teachers provide disciplined training for dancers of all ages.
Orlando Ballet School classes begin with the Enrollment Division and progress to the Pre-Professional Division. Each level follows a structured syllabus that recognizes cognitive, emotional and physical development. Students aged three to six are placed by age while students aged seven and up are auditioned and placed by knowledge, ability and potential. All students receive bi-annual progress reports and are advanced only when the teaching team believes more advanced work will be beneficial to the student.
I am thrilled to announce the Orlando Ballet's 2019-2020 season. As we look back on last season and my tenth-year anniversary with the Orlando Ballet it makes me incredibly proud. I love seeing the growth throughout our organization, the caliber of dancers and the wonderful performances that we performed for you. We are honored to be a part of the Orlando community.
Looking to the future, as Artistic Director, it is exciting to be a part of the brand-new building that we will open at the end of 2019. Our new home, Harriett's Orlando Ballet Centre will be a world-class facility that will combine our studios for our students, administrative offices and a great hall that we can use for a variety of events and rehearsals.
This season we will bring back Vampire's Ball as well as The Nutcracker. We have the great honor of performing Cinderella in February and Mowgli – The Jungle Book in May. I am also thrilled that I will return to the stage in Made in the USA – A Collection of American Works that will also feature the amazing choreography from Jessica Lang and Val Caniparoli. This impressive production will take you on a journey through the sublime.
ROBERT HILL 

Artistic Director